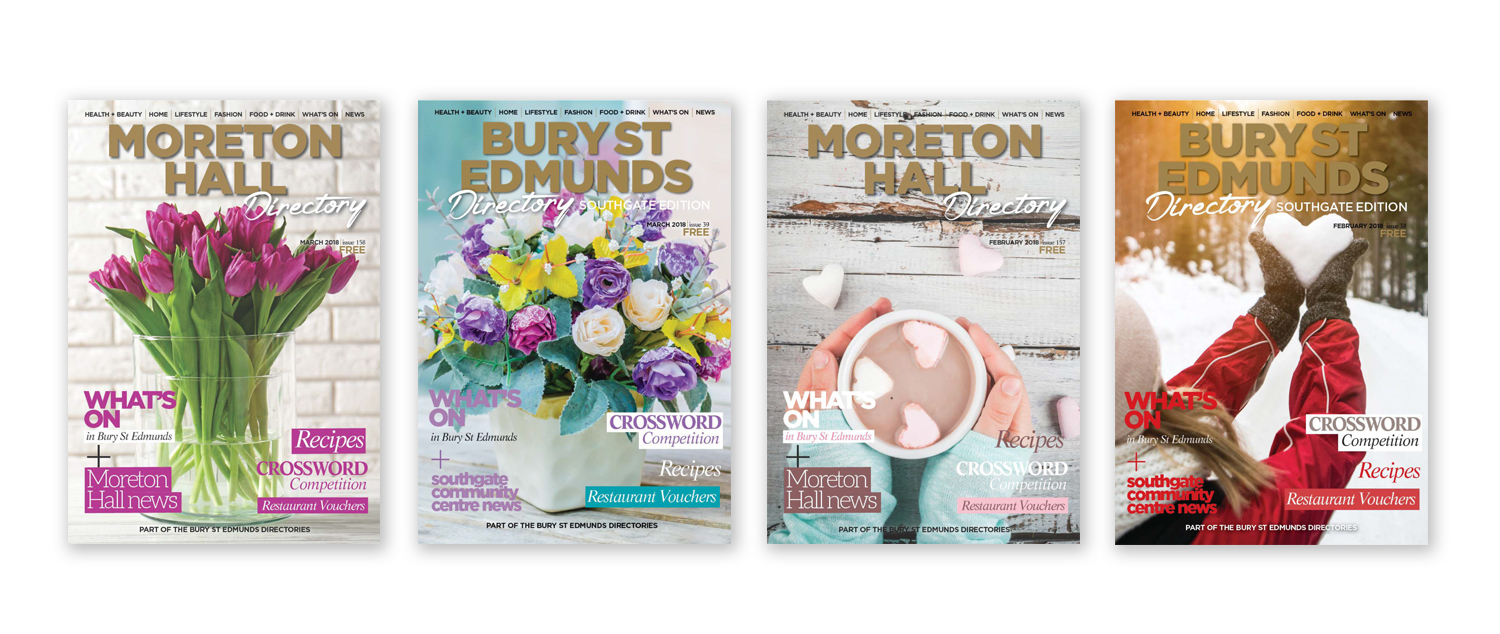 The Bury St Edmunds Directories
You could say we're experts in magazine publishing.
We publish two glossy lifestyle magazines of our own. The Bury St Edmunds Directories; covering the Moreton Hall and Southgate wards.
The Moreton Hall Directory is the longest running independent magazine of it's type in Bury St Edmunds, now over 13 years old. Following on from the success of The Moreton Hall Directory, and from local demand, we introduced a new title in 2015, The Southgate Directory.
Both magazines are aimed at all members of the community with something for everyone, covering property, fashion, eating out, entertainment, motoring, DIY and more. They feature regular columns from local councillors, community centres and people directly within the community.
< Click on the image to visit the website.
What makes The Bury St Edmunds Directories so popular?
A good mix of lifestyle content for people  of all ages with features covering health and fitness, beauty, shopping, eating out,  recipes, local news, a guide to what's on locally, kids features, home and lifestyle, fashion, sport, local businesses and  much more.
It's a quality, FREE glossy magazine,  with two separate print runs, one for Moreton Hall, and one for Southgate. Both are A5, with 96 full colour pages.
It's hyper-local, so whilst it covers  Bury St Edmunds in general, articles  also directly relate to the area specifically, which ensures a loyal readership with readers seeing the magazine as part of their community.
It's hand delivered by reliable people  (we do not use distribution companies)  to every single home and business within the ward. It's the only free magazine in the area that is hand delivered to a large volume of homes.
It's also available in local pick-up points including Sainsburys, for people who do not live in the delivery area.
It's used as a business directory primarily, with readers keeping the magazine handy for the entirety of the month, until the  next issue is delivered. Readers put a lot  of trust in the advertisers as the magazine is well respected in the community.
Cross market appeal, readers are all guaranteed locals, so if you're in business locally, they are your ideal target market.
If you would like more information about advertising your business in our magazines, please contact Cat or Jeremy on 01284 765092 or use the contact form below.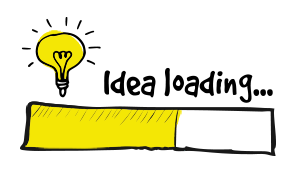 Let's Start Something new
Say Hello!
We'd love to see if we can help your business stand out from the crowd. Contact us using the form below and we'll get back to you shortly.